Special solutions for your construction site needs
Injection packer according to your requirements
If you haven't quite found what you're looking for, we'll manufacture your individual product

• Different diameters, lengths and materials - with and without venting pipe
• Clamping rubbers in various Shore hardnesses
• The length and position of the clamping rubber can be freely selected depending on the requirements
• Equipped with or without a non-return valve

Here, too, you can choose from various connection systems.

Contact us today - we'll find the right equipment for your injection project needs.


---
Special construction - preventer with slider
The preventer with slider is used to seal a drill pipe with an outer Ø of 120 mm. It is designed for a pressure range of approx. 2 bar. The preventer is connected to a standpipe via a flange. The preventer slider serves as a lock.
We manufacture your individual product for you!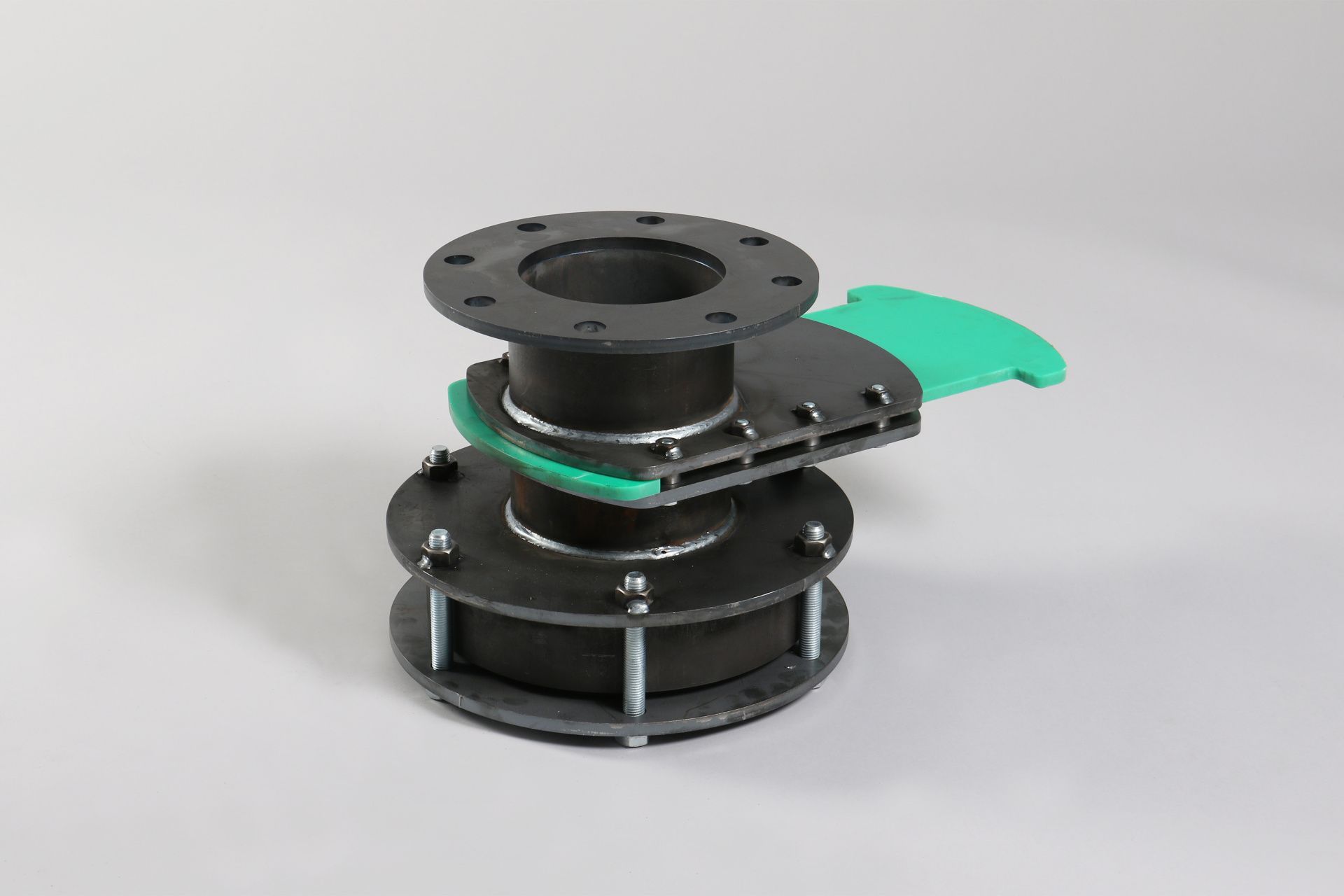 ---
SPECIAL VERSION - SINGLE INFLATABLE PACKER Ø 131MM WITH VENTILATION
2 expansion lines, one filling line and one venting line
Separate filling and venting line for the injection material
Filling and venting lines can be extended as desired by means of a connection thread
Secure placement of packer with extension tube in its place of use via the external thread G2"
Benefits of venting
Existing air in the cavity is allowed to escape
Users can ensure that the subsoil cavity is completely filled with material

Examples of use
Soil consolidation at different depths
Consolidation of loose material
Hardening of fissured bedrock