Borehole Seal
Borehole seals with internal polymer pipes are mainly used in mining and tunnelling to seal boreholes or for filling works. Materials as synthetic resins, mineral materials etc. are injected through the borehole seals for consolidation of the surrounding rock. The special feature of the polymer borehole seals is that they can be bored out easily if required.
Examples of application
Consolidation of ground in different depths
Consolidation of unconsolidated material
Consolidation of fissured solid rock
Injections into structural elements
Injections into the soil below structural elements
Sealing works
Permanent sealing of boreholes
Lifting injections
Explorative drillings
Advantages
Easy and safe sealing of boreholes
Large extension range of the inflation hose
Can be used in different depths
Can be bored out easily
Internal polymer pipes protect the mining tools from damage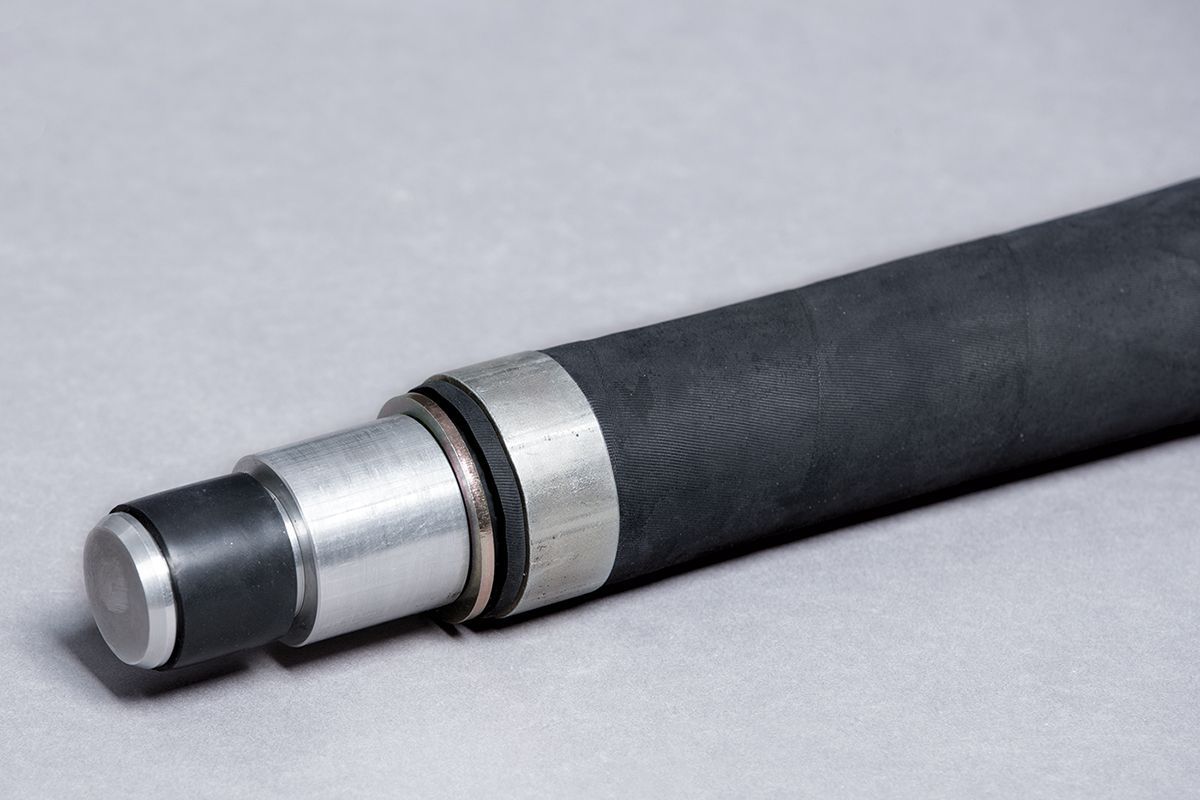 Application
Due to pressurization of the borehole seal with the injection material, the inflation hose inflates and generates the sealing and clamping in the borehole. When the burst pressure is reached, the integrated burst disc explodes and releases the flow rate of the injection material. A tube valve in the drill hole closure prevents pressure drop in the inflation hose. The integrated tube valve (optional: check valve) stops the return flow of the filling material, so that the injection hose can be removed from the borehole seal directly after the injection. The use of polymer inner pipes prevents damage to the extraction tools when the borehole seals are cut.