Mixed
More about the different applications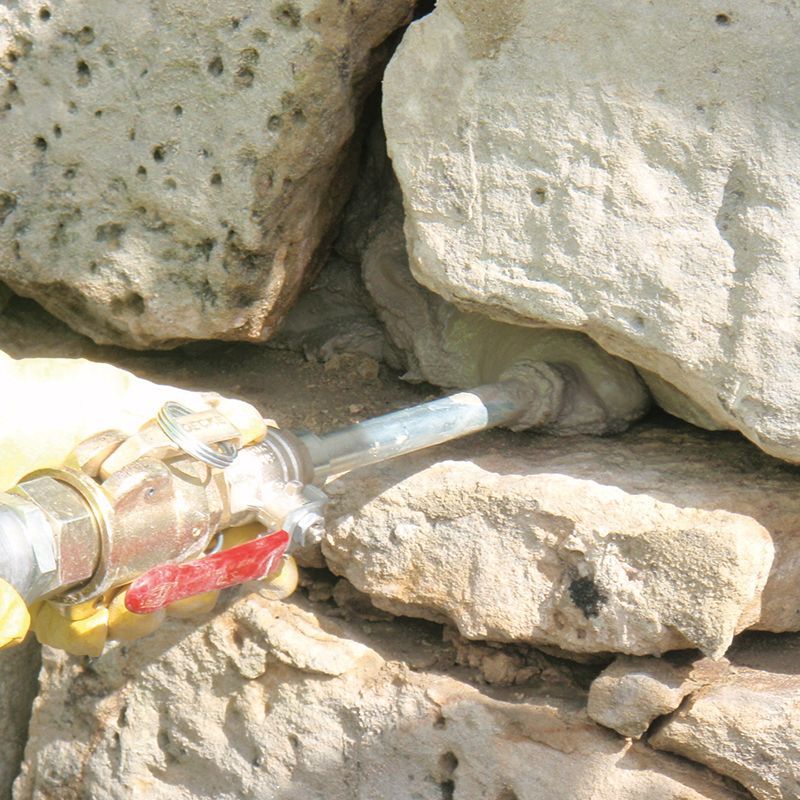 pointing of masonry joints
The rehabilitation of exposed masonry made of brick or natural stone requires often a renewal of the whole joints to prevent a further humidity of the wall.
more about the products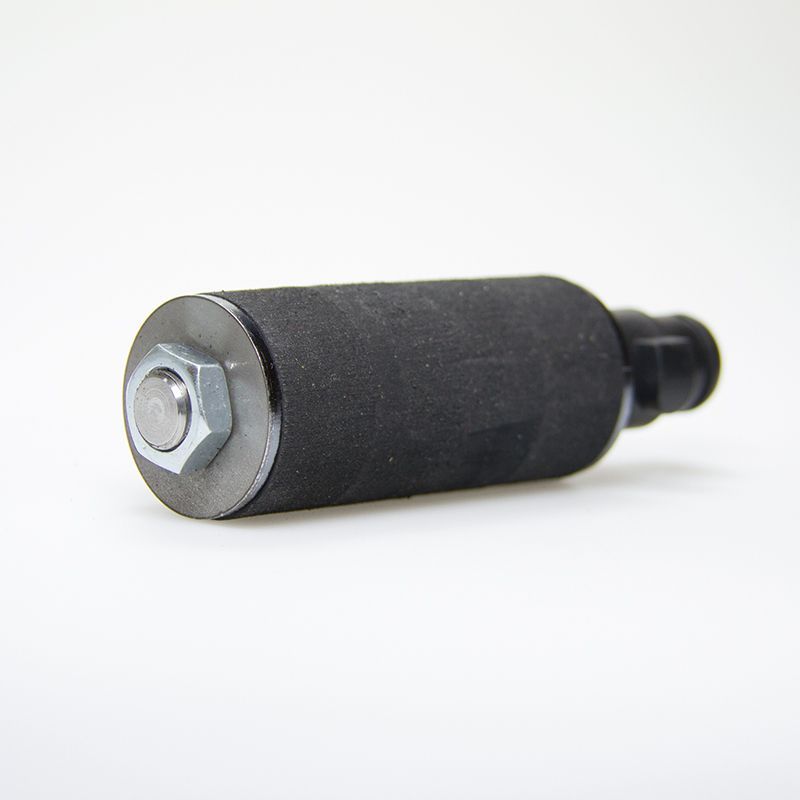 Blind packer
Fast and safe sealing of boreholes, anchor and pipe penetrations. Blind packers seal against water, dirt, vermin, etc. They are clamped in the round openings with a socket wrench via the tightening nut; overhead installation in ceilings is also uncomplicated.
more about the products
DESOI piles
DESOI piles allow the realisation of foundations or foundation strengthening of a structure within very short time. The low weight and the easy installation enable the application in nearly all foundation grounds and at almost every place. The helical design of the DESOI Piles generates a unique ratio between cross section and total surface for a high transfer of the tensile and compressive forces into the foundation ground. The extremely corrosion resistant aluminium alloy permits the use in aggressive soil. As a result, even under the most unfavourable conditions a lifetime can be granted that exceeds the minimum working life of 80 years for permanent buildings. Micropiles DESOI Pile are 1m and available in two versions 60 and 100 mm, with different bearing load.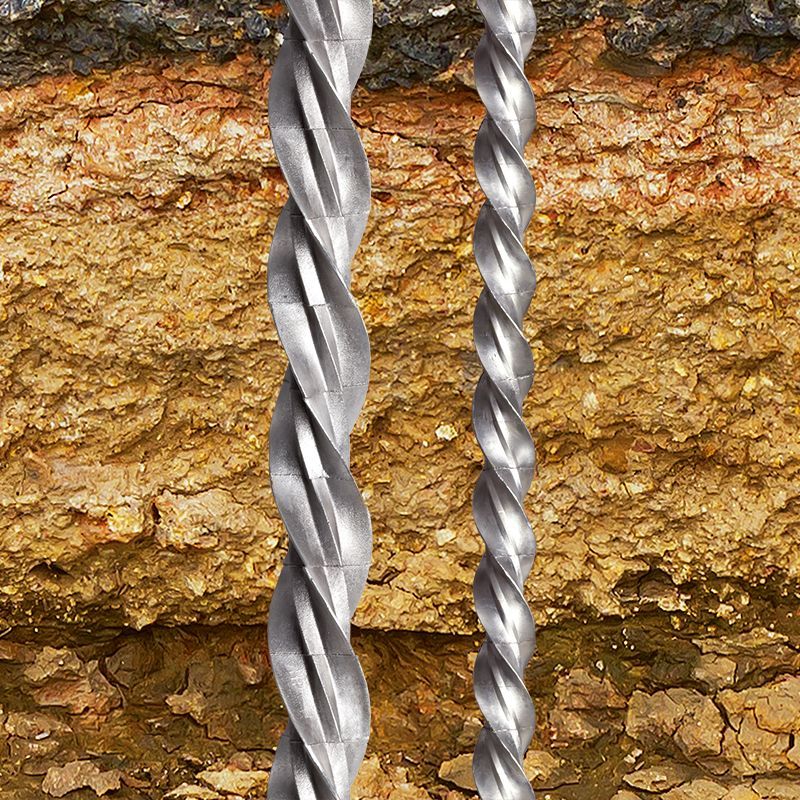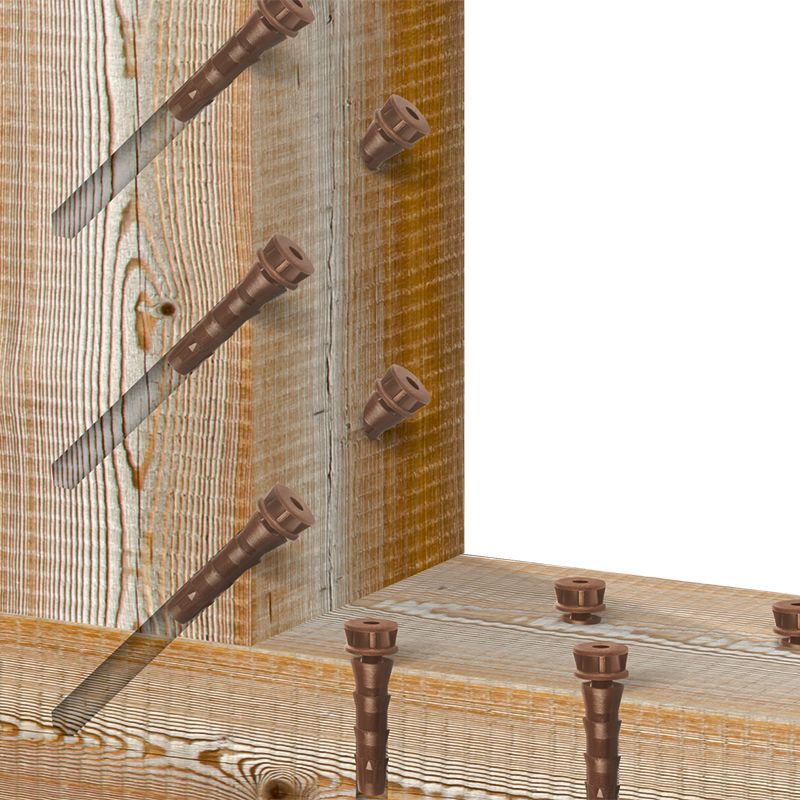 wood preservation
Wood preservation comprises all measures preventing the destruction of wood or wood constructions. The control must be carried by authorised experts only. Normally a superficial treatment is not enough so that injection methods have to be applied.