Consultancy- PLANNING - Application
Regardless of which construction project you need support - please contact us and we will work closely with you to find solutions and concepts that will make your project successful.
Consultancy
Whether you would like to get some information of application of the product, require a special design or have questions about an order from our online shop: We would be glad to provide advice and practical help. In order to allow you to implement your plans one hundred percent, we offer a fast, uncomplicated and competent consultancy service. We are available by phone, in the office and at building site if required.
TECHNICAL SPECIFICATIONS only available in German (recommendations)
As a service for civil engineers, architects and specialists, DESOI GmbH has provided technical specifications (recommendations) in different areas.

However, the technical certificates (recommendations) do not replace a careful property analysis by an expert planner. Moreover, the adaptation to the actual building is a precondition for the success of maintenance and restoration.
If necessary, we can recommend a reliable partner. Our know-how and contacts from our 35 years of experience are certainly advantages which you can use.
Application
we have been working together in a trusting way with export companies, construction specialists, engineers and scientists. Through these partnerships, we have been able to gain many valuable insights and develop and optimize many of our products - of course to the advantage of our customers. Our product range is based on a modular system. High quality custom-made products will be implemented promptly by our experienced team.

CONSTRUCTION CHEMISTRY
For decades DESOI's technology has been successfully used in well-known chemical building products. The combination of innovative chemical building materials and appropriate equipment enable an optimal and economical processing of building sites. Information regarding the tested injection and spraying materials for different applications can be requested here.
For further questions please contact us.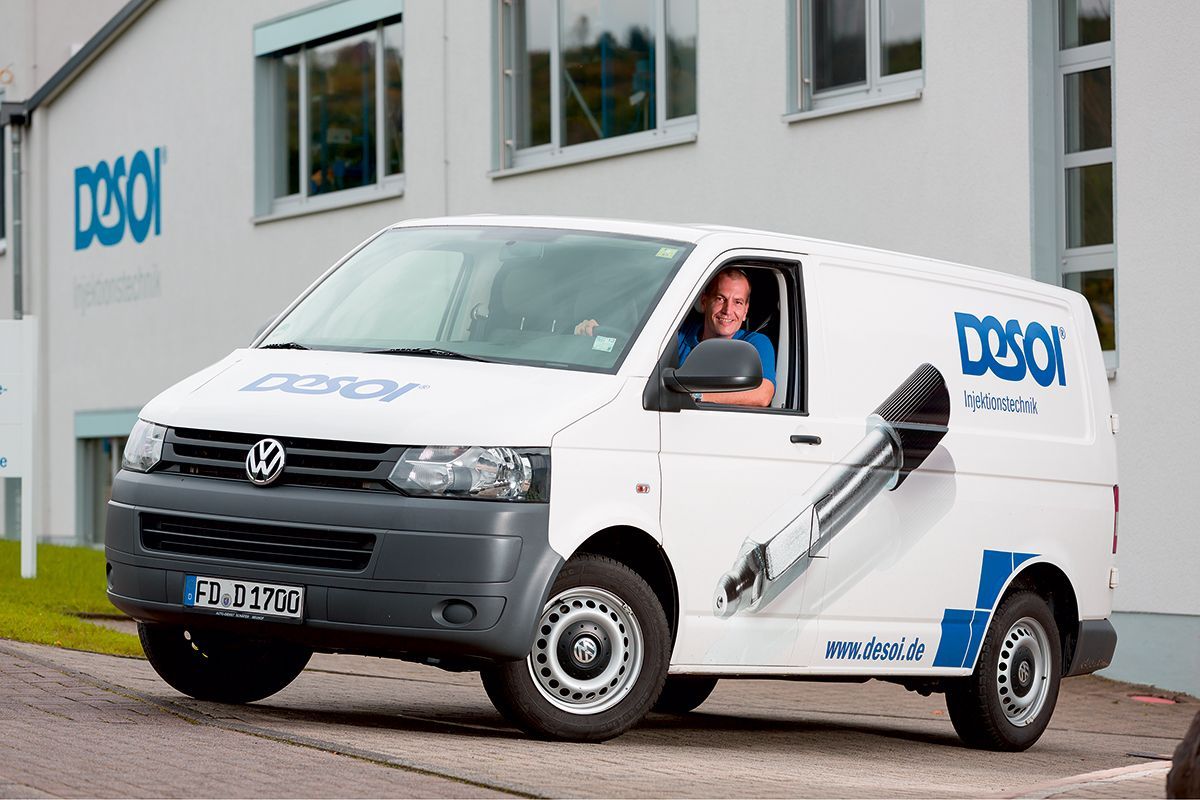 INJECTION TECHNOLOGY ... FOR YOU ON SITE

Individual introductions on your building site and seminars for users of companies directly in your office. Our application engineer Mr. Udo Werner will advise you on site - with the appropriate injection technology for your project. Your advantage: you save valuable time and, as a result, money. We ensure the success of your injection project. Talk to us, and we will make you a no-obligation quotation.


Power spectrum
Injection and machine instruction
Repair Instructions
Construction instruction
Horizontal waterproofing against capillary ascending moisture
Curtain injection / Masonry injection
Crack injection and subsequent injection in wall / floor area
Crack repair with the DESOI Spiral anchor system
DESOI Stocking for anchor system