DESOI Anchor Plus W
If the connection between facing and bearing wall of double leaf walls does not exist anymore or only in parts, the DESOI Spiral Anchor System Anchor Plus W is the ideal solution to additionally anchor the two wall leaves with each other. The system consists of the DESOI Anchor Plus W and the DESOI Spiral Anchor Mortar.
Objective of the tests carried out
Determination of reference values for on-site tests on spiral anchors mortar- embedded in masonry blocks, according to the technical rules of the DIBt
Determination of the load bearing capacity of the anchor system for use as additional anchoring of the facings of double-leaf walls
Information:
As anchoring base solid building bricks (Mz) and solid lime-sand bricks (KS) were tested
Important findings by the MPA Stuttgart from the pull-out tests on DESOI Anchors Plus W

The characteristic bearing capacity of a single spiral anchor exposed to tensile stress is:
• relating to standardised compressive strength fb:
NRk = 2,5 kN for building bricks Mz
NRk = 1,5 kN for lime-sand bricks KS
• relating to the compressive strength ftest at the time of the test:
NRk = 3,5 kN for building bricks Mz
NRk = 2,5 kN for lime-sand bricks KS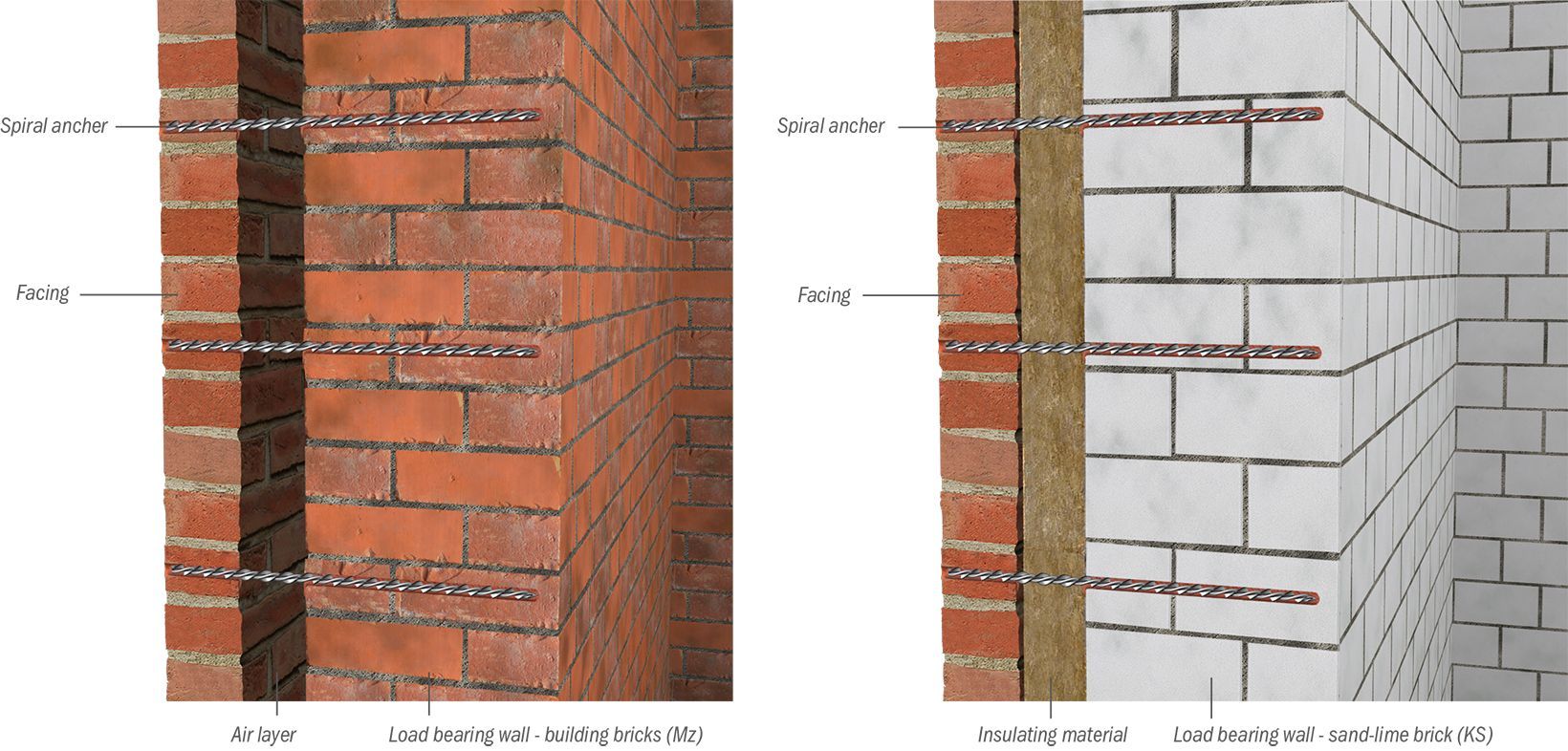 Application instructions
The Anchor Plus W is screwed in the spiral anchor mortar. The twist of the spiral anchor increases the adhesive bond between the two components of the system. The thixotropic consistency of the spiral anchor mortar prevents leakage into voids. The DESOI Anchor Plus W of austenitic stainless steel (1.4301) has a nominal diameter of 8 mm and is available cut to lengths between 180 mm and 400 mm (steps of 20 mm)..
Advantages and benefits
Minimal penetration into the masonry
Can be used for nearly all types of masonry
Absorption of tensile and shearing forces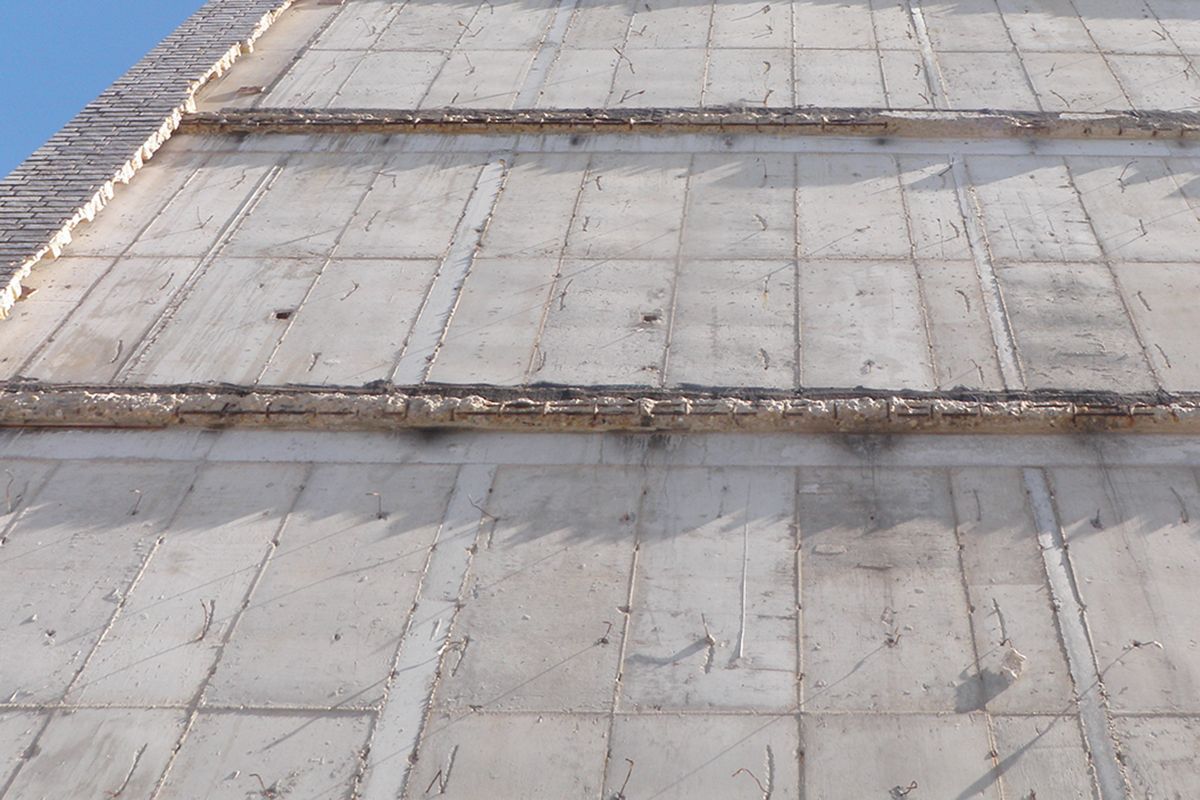 Interpretation and conclusions
The required bearing capacity of an individual spiral anchor exposed to tensile stress is safely exceeded compared to the standard of 1 kN each, even under unfavourable conditions as e. g. inadequate cleaning of the borehole, insufficient anchoring depth of the spiral anchor, etc. the anchors absorb a tensile load of at least 1 kN at a displacement of 1 mm
Maximum distance of the masonry leaves 150 mm
Installation of the Anchors Plus W:
minimum anchoring depth in building bricks = 102mm
minimum anchoring depth in lime-sand bricks = 95mm
The functional capability of the anchors is not tested at high or low temperatures, a reduced curing time, permanent loads, and under freeze-thaw conditions. These factors should be determined on the object or for the intended use by the person in charge.
Further Information
Professional opinion of the DESOI GmbH with technical advice and methods regarding the execution, compiled in cooperation with the "Ingenieurbüro für Bauwerkserhaltung Weimar GmbH"
Test report of the Materialprüfungsanstalt Universität Stuttgart (Prüfungsbericht 903 3888 000 of 22.03.2018)