SELECT DISTINCT shop_view_active_item.*
							FROM shop_item_has_category
							  INNER JOIN shop_view_active_item ON (
							    shop_view_active_item.company = shop_item_has_category.company AND 
							    shop_view_active_item.shop_code = shop_item_has_category.shop_code AND 
							    shop_view_active_item.language_code = shop_item_has_category.language_code AND 
                                    ( 
                                      shop_item_has_category.item_no = shop_view_active_item.item_no 
                                    )
							    )
							  
                                 -- LEFT JOIN shop_permissions_group_link ON shop_permissions_group_link.item_no = shop_view_active_item.item_no
    		  														-- AND shop_permissions_group_link.company = shop_view_active_item.company         
							  WHERE (shop_item_has_category.category_line_no = 135000)
							  AND shop_view_active_item.language_code = 'ENU'
							  AND shop_view_active_item.company = 'DESOI'
							  AND shop_view_active_item.shop_code = 'B2B'
							  AND shop_item_has_category.company = 'DESOI'
							  AND shop_item_has_category.shop_code = 'B2B'
							  AND shop_item_has_category.language_code = 'ENU'
							  AND shop_item_has_category.category_shop_code = 'B2B'
							 

DESOI Spiral Anchor System
The rehabilitation of masonry requires comprehensive knowledge of the basic structure to be preserved or modified. For the consolidation of masonry the structural engineers expert knowledge of existing stress and stress release methods is needed. Wherever a frictional connection of the crack edges has be created the DESOI Spiral Anchor System is the ideal solution. The DESOI Spiral Anchor System is a certified combined system of the DESOI Spiral Anchor and the DESOI Spiral Anchor Mortar. For qualified installation of the spiral anchors DESOI special tools are offered. On-site instruction can be arranged.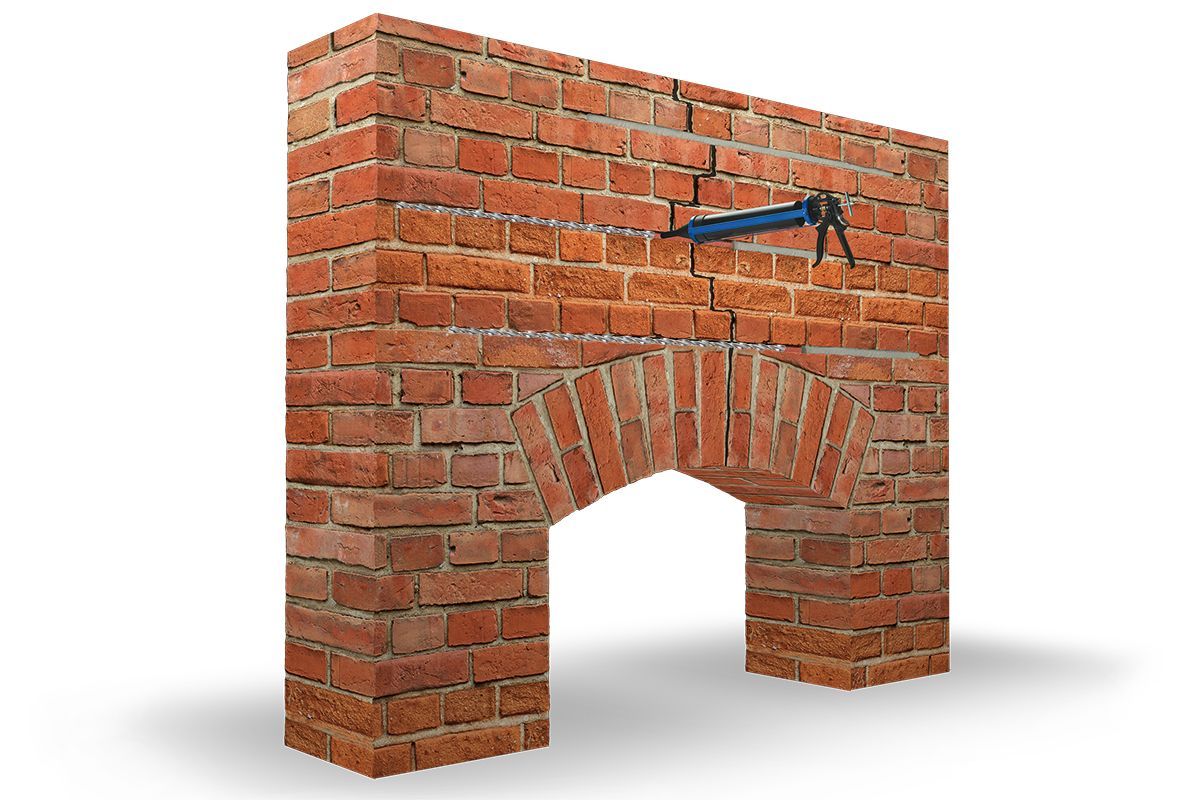 Advantages and benefits
Minimal penetration into the masonry
Can be used for nearly all types of masonry
The spiral anchor acts like a retrospective inserted spring
Durable bridging of existing cracks
No risk of corrosion
Can be used for slight moist crack flanks
Certified System

Range of application
Cracks in facades and in the area of openings
Cracks in the area of lintels and arched lintels
Connection/anchoring of wall shells/cavity walls

Examples of application
Repair of cracks in masonry
Repair of cracks in plastered facades
Anchoring and needling of masonry parts
Objects in the monument conservation area
General recommendations for the installation
(technical specifications: cracks in the facade, general)
Cut the horizontal joint to a depth of 30 mm acc. to the drawing or the object data sheet, e. g. using the AS175 Brick and Mortar Saw.
The width of the joint should allow the complete embedding of the DESOI Spiral Anchor in the spiral anchor mortar
Clean out (exhaust) and wet the joints / slots
Using a pointing gun inject a bead (approx. 20 mm thick) of DESOI Spiral Anchor Mortar to the back of the slot / joint
Embed the spiral anchor in the spiral anchor mortar
For exposed masonry: Fill the joint with spiral anchor mortar but stop approx. 20 mm from the face of masonry. Use mortar matching the colour and material of the exposed masonry to repoint the remaining 10 mm
If the masonry will be plastered fill / point the joint completely with spiral anchor mortar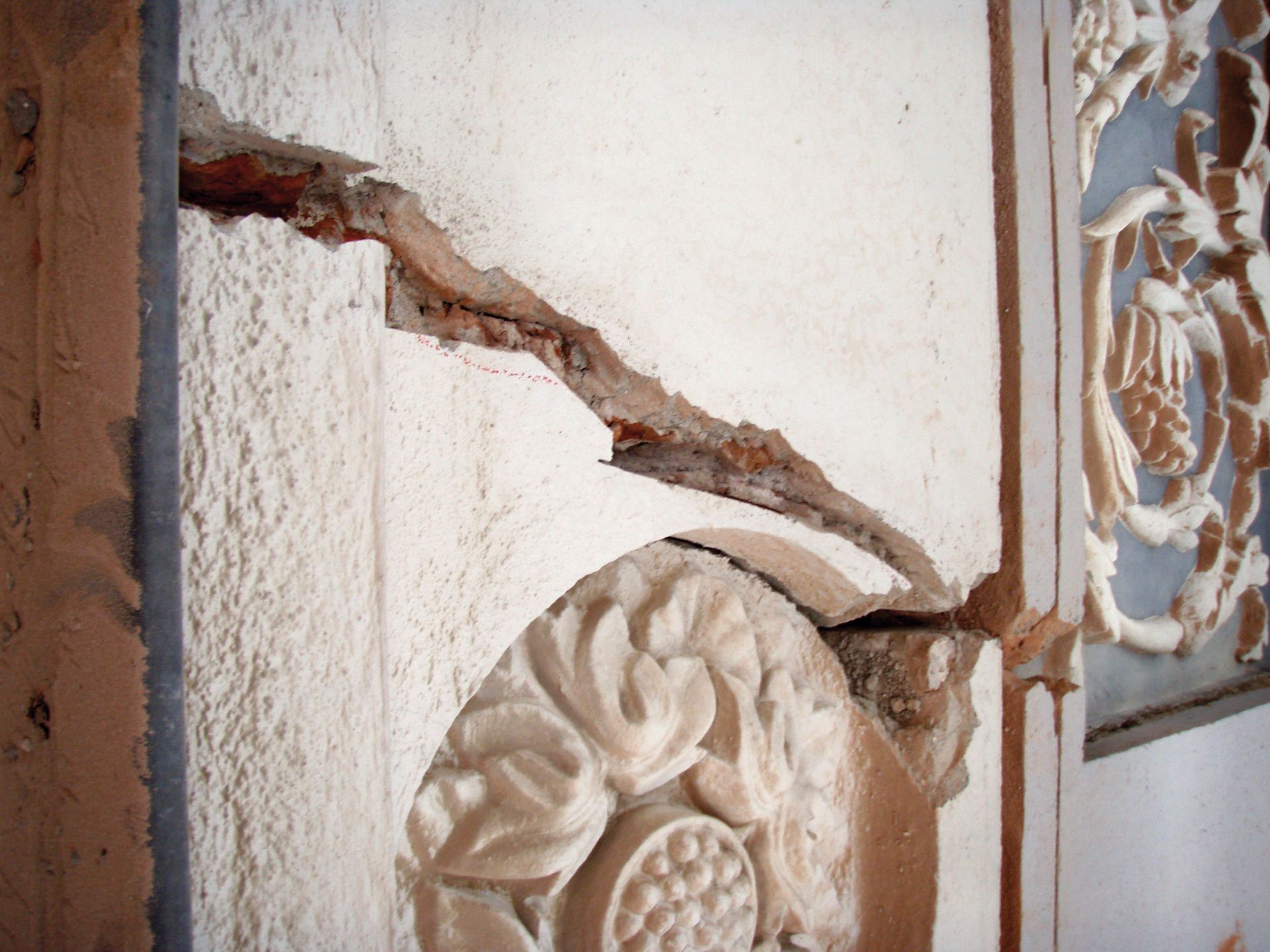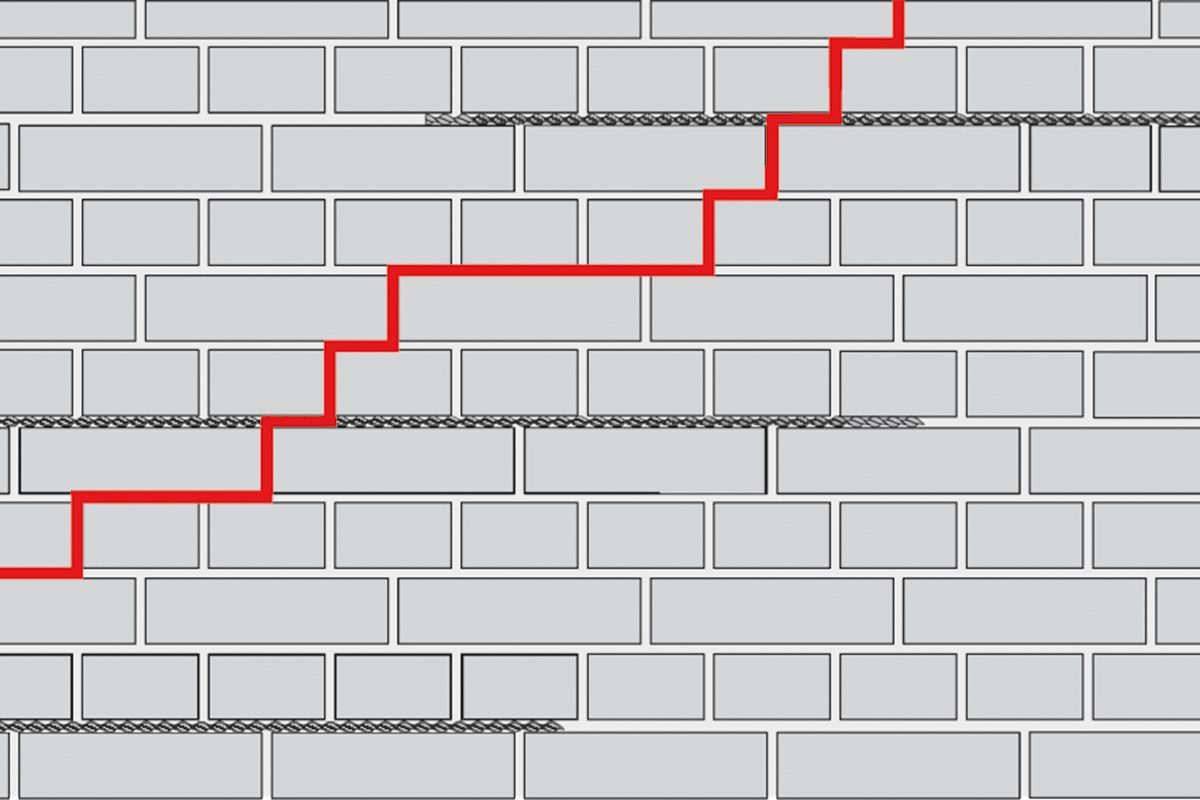 Cracks in masonry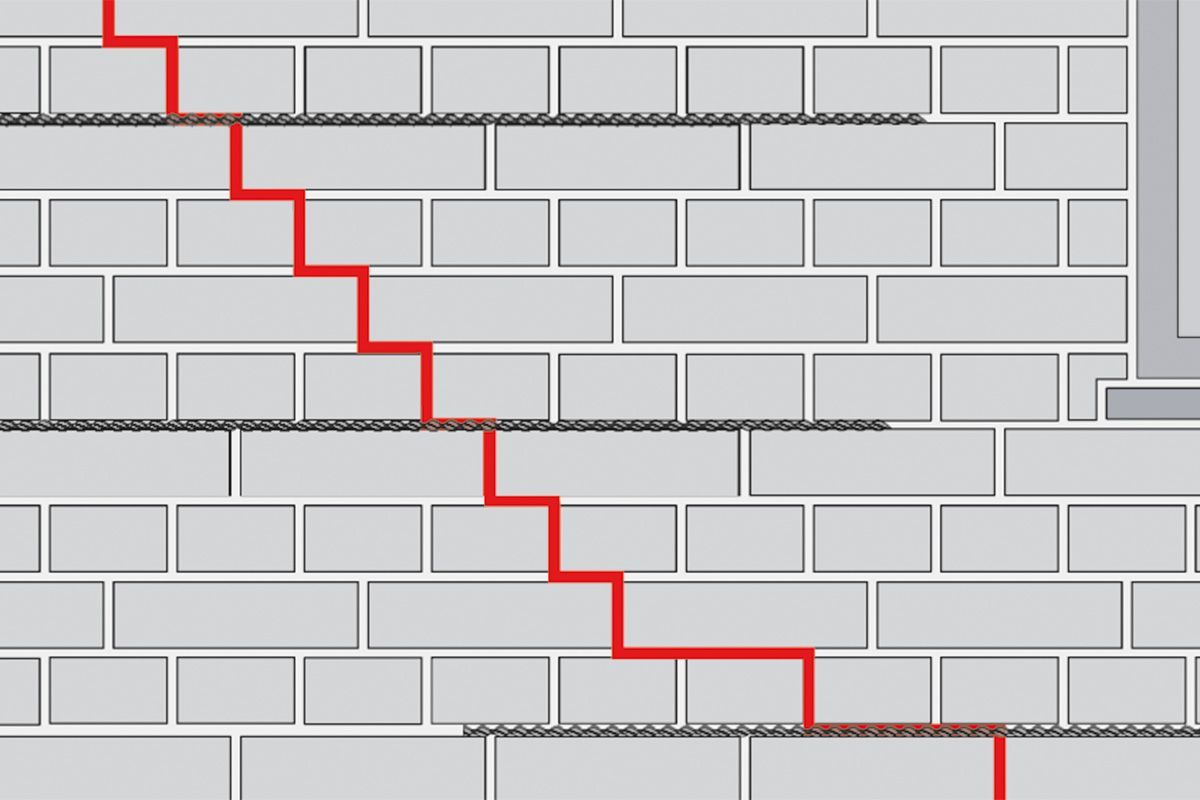 Cracks in the area of openings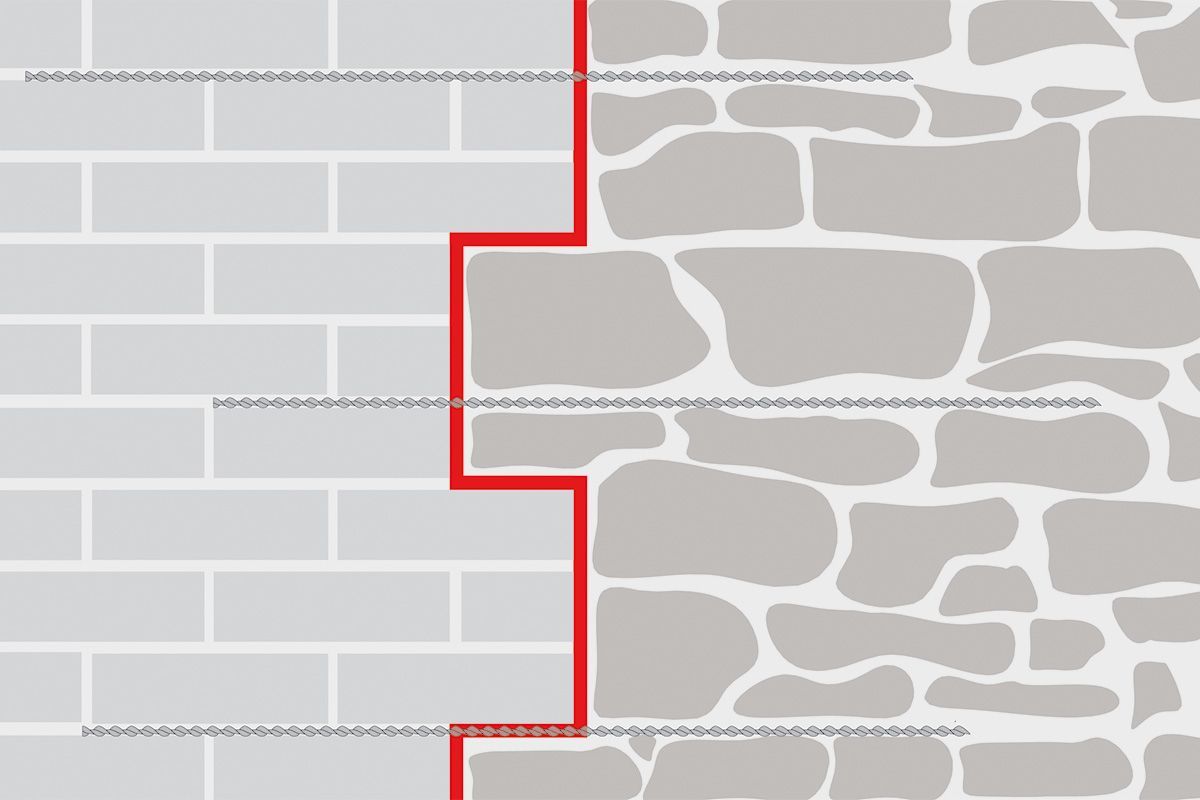 Cracks in masonry choring e. g. of natural stone facing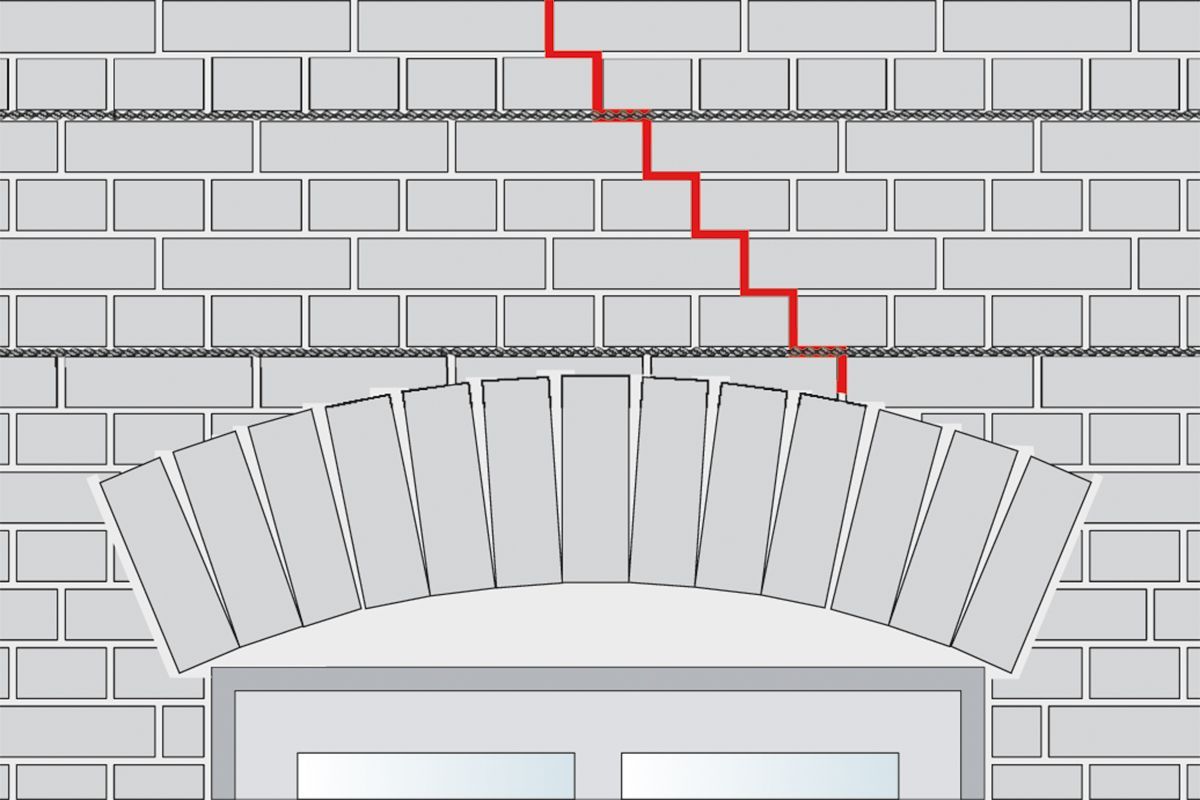 Cracks in the area of lintels and arches
Instructions for installation
The anchorage lengths of the spiral anchors are, for example, dependent on the nominal diameter
The anchoring length should be approx. 500 mm on both sides of the crack
Do not place the spiral anchors one above the other in a line, i. e. the spiral anchors 100 mm offset, e. g. 450 mm or 550 mm from crack
An object data sheet should be part of the planning documents (only in german available)
The AS175 Brick and Mortar Saw offers extraordi-nary control and precision and allows efficient and low dust cutting up to a cutting depth of 170 mm (with the XL blades). This makes the AS175 Brick and Mortar Saw the ideal cutting tool for various applications, e. g.
Cutting of joints / slots for DESOI Spiral Anchors
Rehabilitation of facades
Masonry repairs
Removal of jointing mortar
Removal of single bricks
Preservation and restoration of monuments and historical buildings
Advantages
Square cuts to a depth of 120 mm without cutting into the surrounding masonry (no over-cutting)
The unique and controllable cutting stroke prevents the saw from kickbacks and minimizes the accident hazard
Cuts directly into flush walls, no pre-cutting with the jigsaw
Dry cutting, nearly dust free
Precision cutting and optimal visibility due to the unique positioning of the blade