The void detector is an acoustic tester for detecting voids under tiles, behind plaster/render, within structural concrete elements, etc. The spherical tip is moved over the surface to be tested. A change in sound means void detection. As there are 5 different spherical tips, the most varying surfaces, as e.g. rough render, screed, concrete elements, and finest tapestry, can be tested easily and fast without damaging them. The guide bar is mountable up to a length of 1.55 m, allowing a large working radius.
Application examples
Detection of hollow areas under tiles and behind plaster/render, etc.
Testing of the subsurface prior to starting subsequent work
Testing the proper performance of work before acceptance
Testing of floors, walls, and ceilings after water and/or fire damage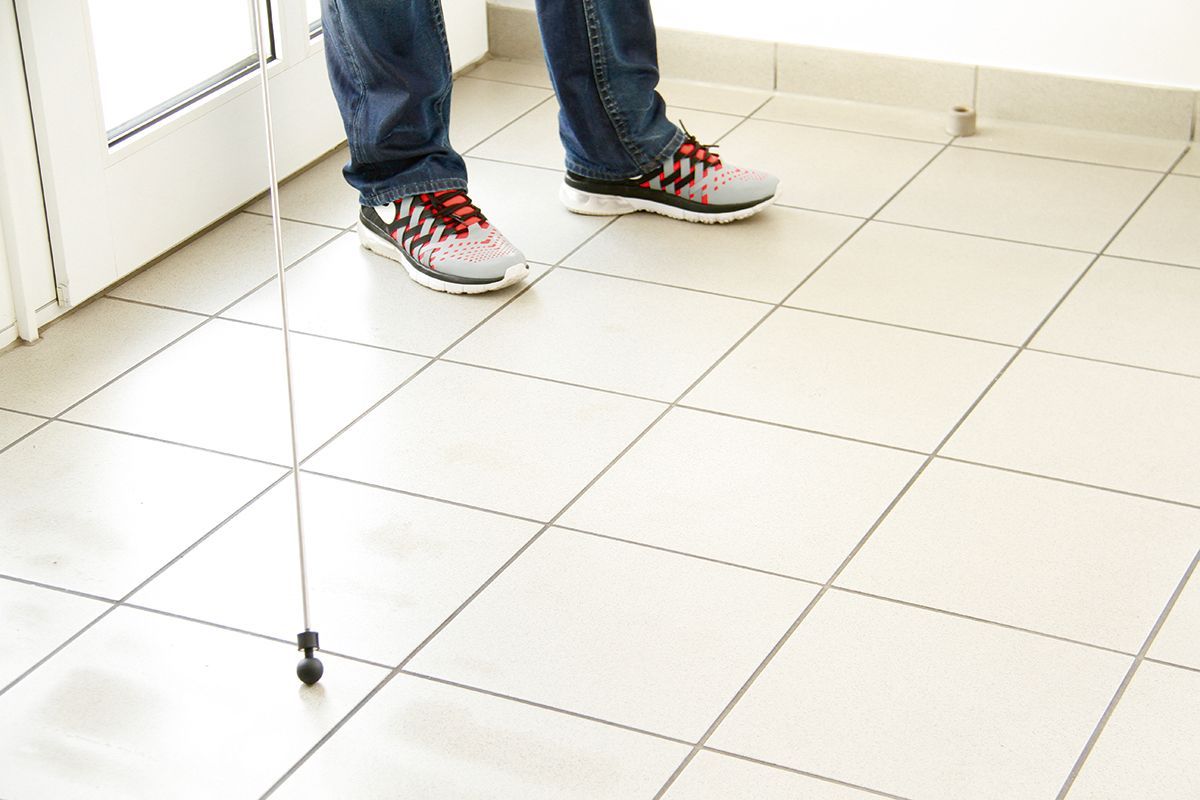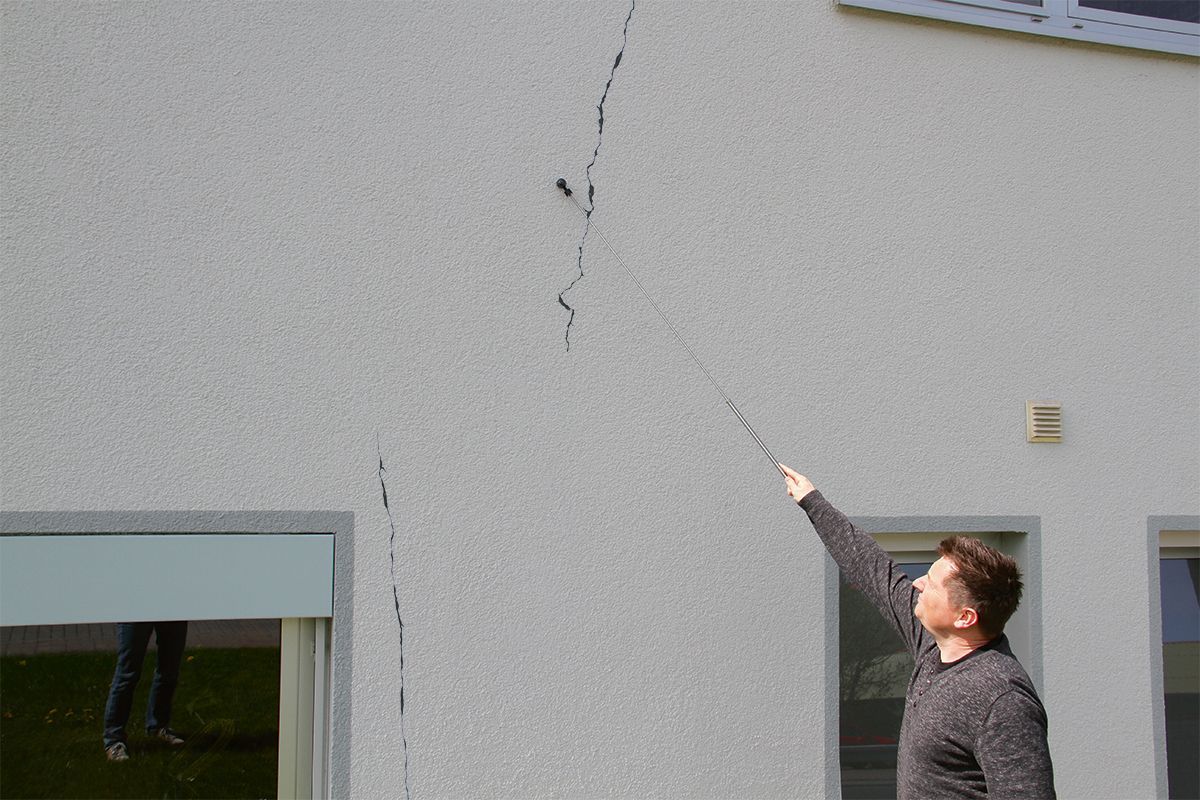 Water pressure measurement below base plates
Heavy rainfalls with floods had caused considerable damage to buildings and constructions in recent years. For taking preventive measures, it is essential to have information about the impact of water on constructions potentially at risk. Changing or rising groundwater levels exceeding the base plate will cause water pressure and buoyant forces at the buildings (see picture DIS Tech). Measuring the water pressure is a possibility to check the buoyancy safety and to apply appropriate measures in respect of hazard control.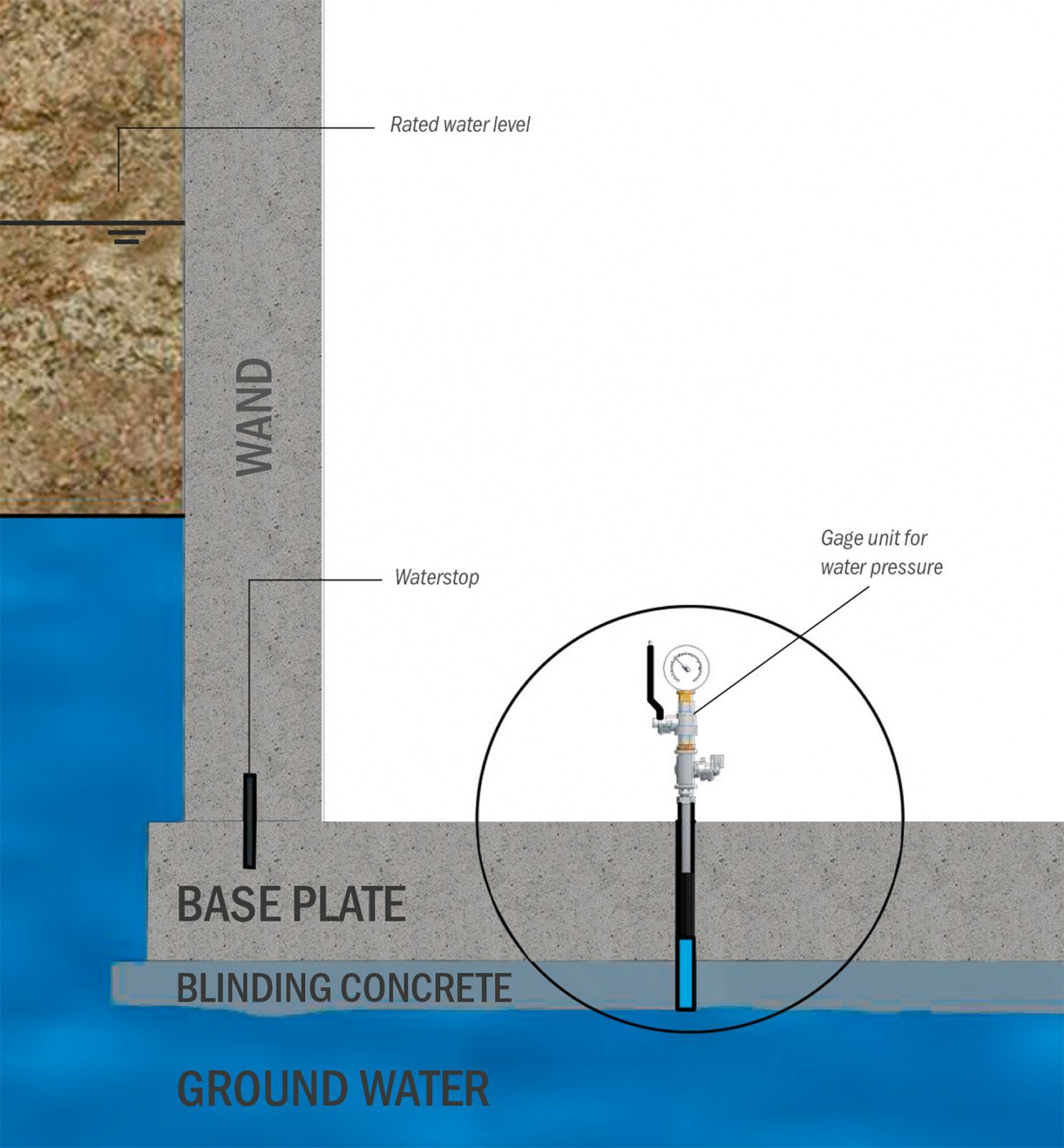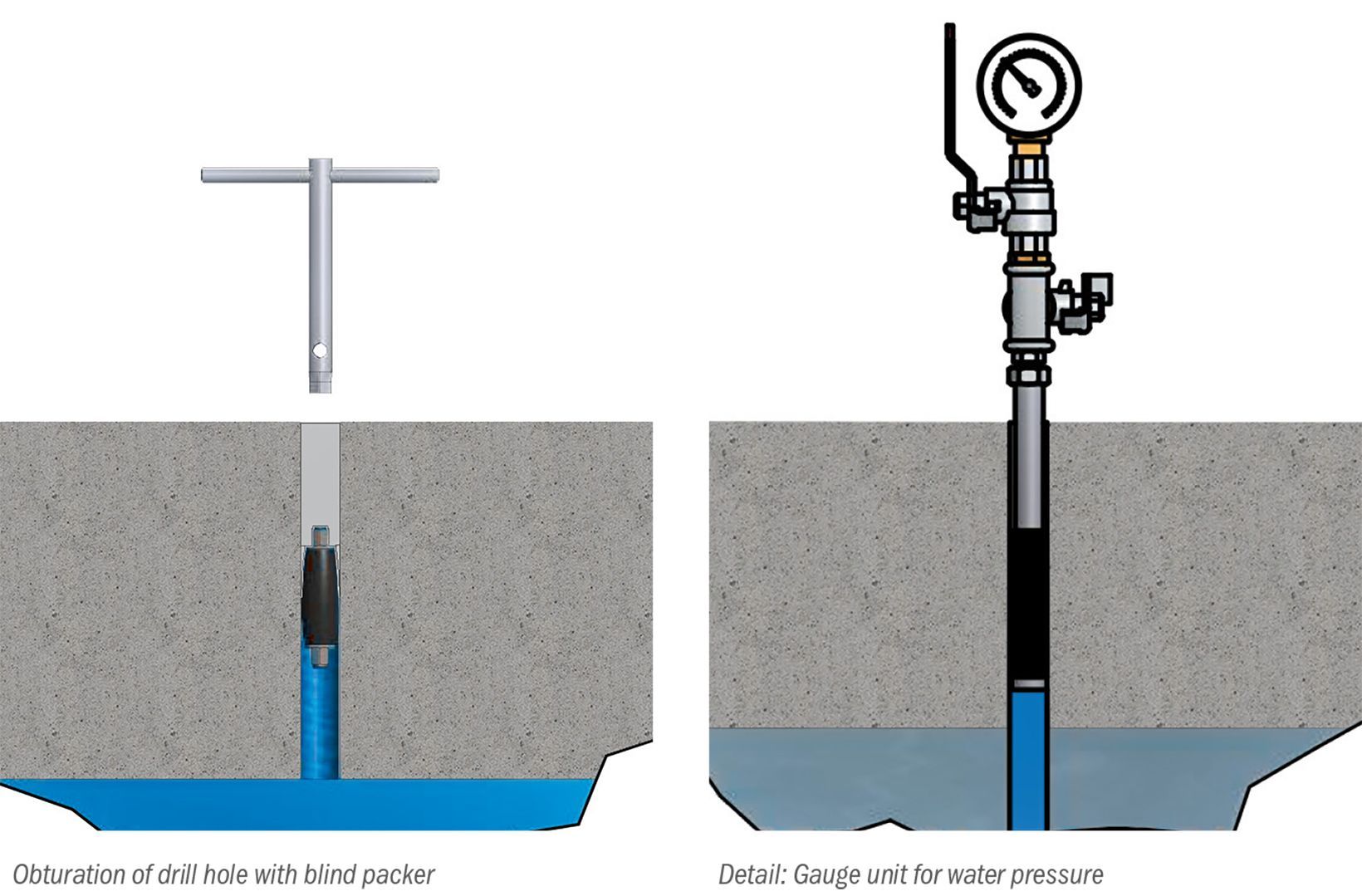 Information/Recommendation
Water pressure measurements with owners approval only
Water pressure measurements once or permanently, depending on requirement and hazard
Measurement of outside water level from the inside
Buildings in areas with danger of flooding need preventive measures for danger limitation. Prior to high-grade room use in the basement, the hazard of water penetration has to be checked. In existing buildings it is possible to measure the groundwater hydrograph from the inside (see drawing). For doing so, the physical law of communicating vessels is utilised, saying: In interconnected, open vessels, the water level is always of the same height (tube water level).
Information
Single or permanent measurement possible
Report: "Der Bausachverständige" edition 4 / 2015, page 16 ff.