Anchor system
The renovation of masonry with anchor systems requires precise knowledge of the conditions, such as building structure, cause of damage, loads, etc., so that the optimal renovation measure can be selected. The DESOI anchor systems have been tested and are available in the following versions.

The DESOI clamping force controllers are a special development. The single clamping force controller compensates for different tensile loads, the double clamping force controller dampens different pressure loads.
More about the different applications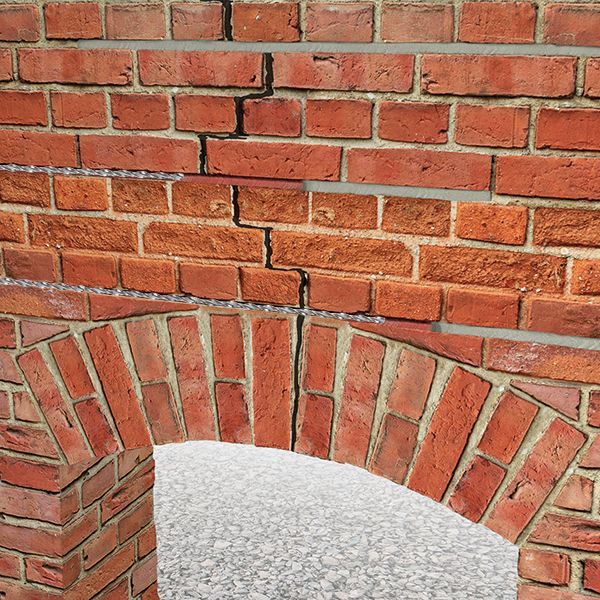 DESOI Spiral Anchor System
The rehabilitation of masonry requires comprehensive knowledge of the basic structure to be preserved or modified. For the consolidation of masonry the structural engineers expert knowledge of existing stress and stress release methods is needed. Wherever a frictional connection of the crack edges has be created the DESOI Spiral Anchor System is the ideal solution. The DESOI Spiral Anchor System is a certified combined system of the DESOI Spiral Anchor and the DESOI Spiral Anchor Mortar. For qualified installation of the spiral anchors DESOI special tools are offered. On-site instruction can be arranged.
more about the products
DESOI Anchor Plus W
If the connection between facing and bearing wall of double leaf walls does not exist anymore or only in parts, the DESOI Spiral Anchor System Anchor Plus W is the ideal solution to additionally anchor the two wall leaves with each other. The system consists of the DESOI Anchor Plus W and the DESOI Spiral Anchor Mortar.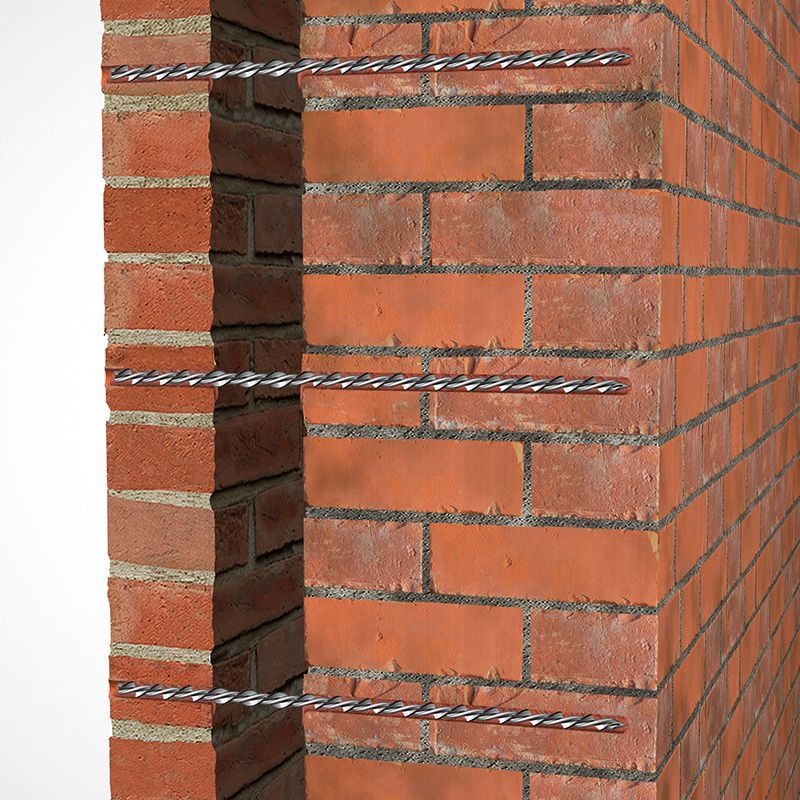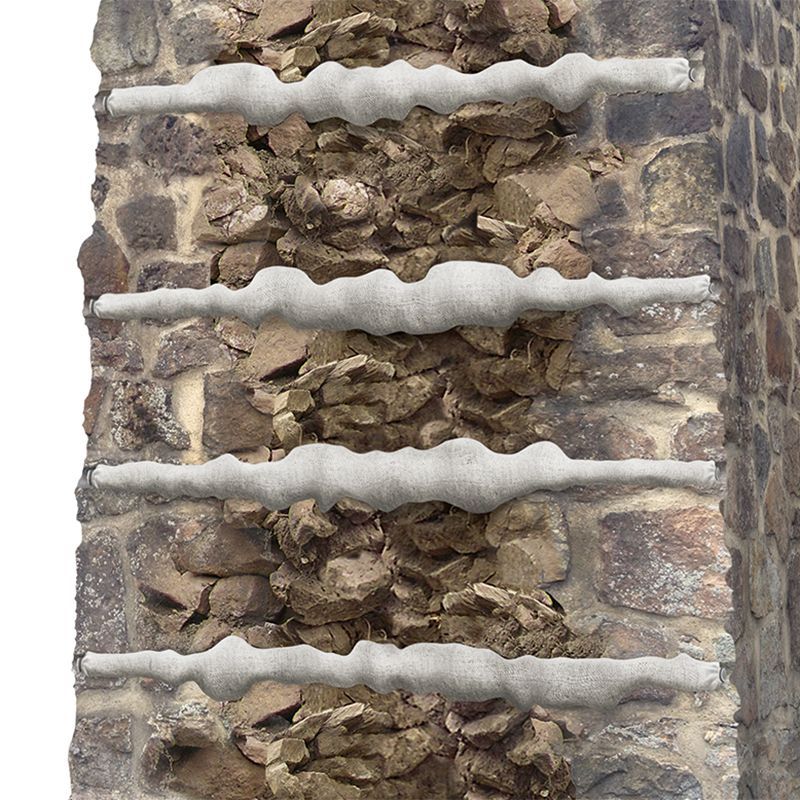 DESOI Anchor Stocking System
In order to provide planners and executing companies with reliable anchor systems, DESOI GmbH had the bond strength and anchor resistance especially for the anchor stocking system tested and documented by independent and accredited materials testing bodies. The aim of the tests made, was to evaluate the influence of the anchor stocking on the bond behaviour between injection mortar and masonry. Here, the unfavourable case of a borehole with smooth inside surface and the injection mortar was examined. Moreover, practical recommendations should be developed. The bond examinations made, have shown that with the DESOI AnchorNox® dry mortar a good bond strength (medium > 1.5 N/mm2) with minimum slippage (< 0,1 mm) is achieved.
more about the products
Anchoring system - Special
Are you looking for special anchoring systems for your building project? Here you will find individual accessories to stabilise your construction/object. In addition, DESOI also manufactures individual products, which are exactly adapted to your needs. Just contact us.