SELECT DISTINCT shop_view_active_item.*
							FROM shop_item_has_category
							  INNER JOIN shop_view_active_item ON (
							    shop_view_active_item.company = shop_item_has_category.company AND 
							    shop_view_active_item.shop_code = shop_item_has_category.shop_code AND 
							    shop_view_active_item.language_code = shop_item_has_category.language_code AND 
                                    ( 
                                      shop_item_has_category.item_no = shop_view_active_item.item_no 
                                    )
							    )
							  
                                 LEFT JOIN shop_permissions_group_link ON shop_permissions_group_link.item_no = shop_view_active_item.item_no
    		  														AND shop_permissions_group_link.company = shop_view_active_item.company         
							  WHERE (shop_item_has_category.category_line_no = 115000)
							  AND shop_view_active_item.language_code = 'ENU'
							  AND shop_view_active_item.company = 'DESOI'
							  AND shop_view_active_item.shop_code = 'B2B'
							  AND shop_item_has_category.company = 'DESOI'
							  AND shop_item_has_category.shop_code = 'B2B'
							  AND shop_item_has_category.language_code = 'ENU'
							  AND shop_item_has_category.category_shop_code = 'B2B'
							 

DESOI Quick Seal – Sealing and injection profile
With the new system two processes are combined in one product to achieve a safe sealing of construction joints, building separation joints, and expansion joints (movement joints). A reliable joint renovation or waterproofing of waterproof concrete structures can thus be guaranteed. The flexible, 7-segment sealing and injection profile is inserted in the joint, clamped, and injected with an elastic filling material. The sealing and injection profile is separable and appropriate for joint widths between 18 and 26 mm.
A COMBINATION FROM THE DESOI QUICK SEAL AND THE RECTANGULAR STEEL PACKER

Advantage/Information
Safe sealing of joints
Time saving - no drilling
No edge chipping
Flexible, variable segments - easy installation
Separable after each segment 300 mm
Min. 18 mm - max. 26 mm joint width
Installation
Insert the first segment of the DESOI Quick Seal in the leaking joint and tighten the tightening nut and the tightening and injection tube using a cordless screw driver (socket wrench). Thus the sealing profile (elastic) is compressed and fixed in the joint. Continue with the following segments.
After all segments have been installed, screw the pan head nipples M6 on the tightening and injection tubes.
If necessary, obturate gaps with rectangular packers – placing in joint and clamping with the quick acting butterfly nut.
Start the injection work.
DESOI Quick Seal - installation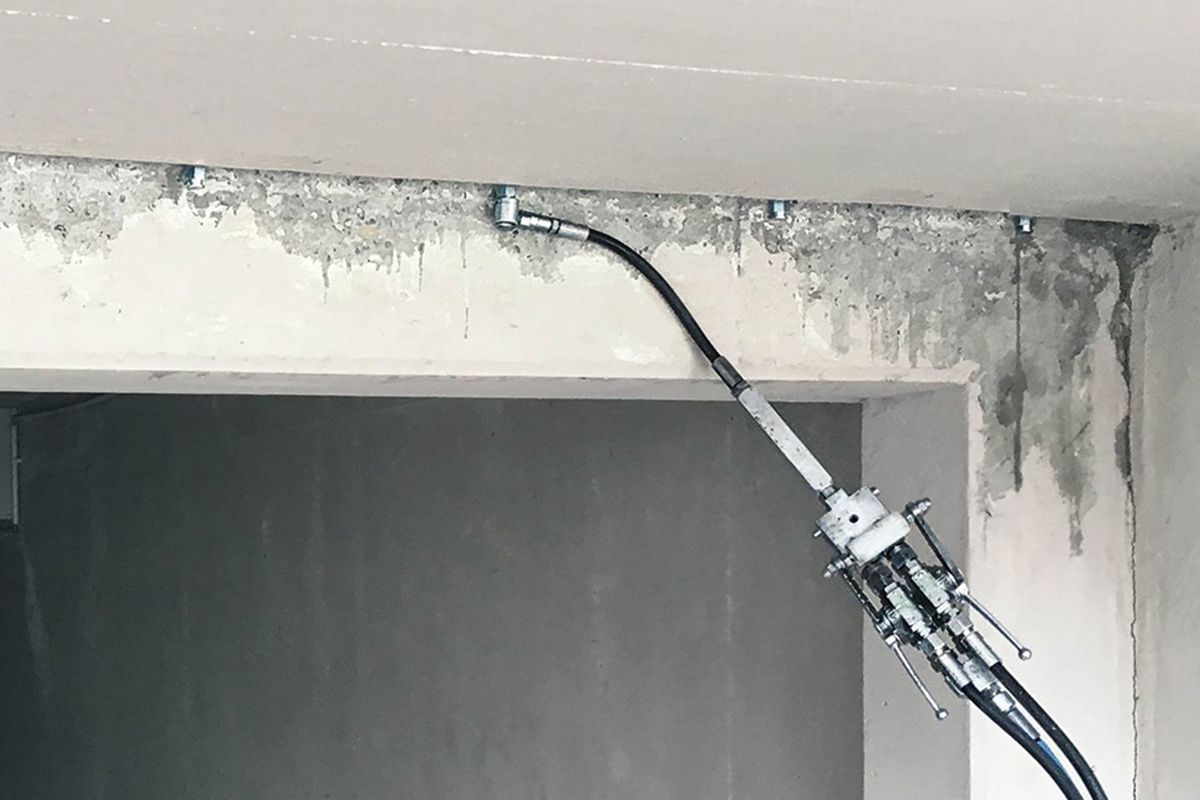 Injection of chemical filling material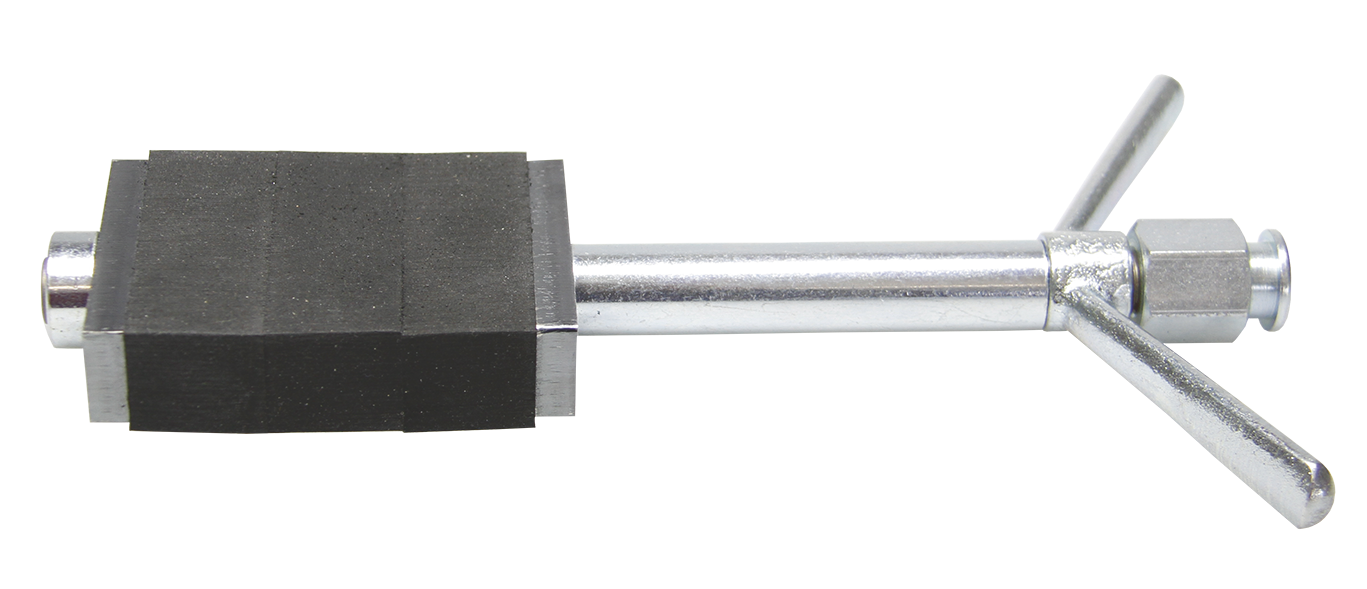 Advantage/Information
No edge chipping
Filling of minor gaps
No drill channels after the injection


Information
The rectangular steel packer is used for the gaps that may result from the differences between joint lengths / segment lengths.