Mountain injection with hydraulic packers
Hydraulic single packers are used for injections in nearly all fields of drilling, tunnelling, water engineering, and special civil engineering. These injections usually serve for improving the mechanic properties of the ground, e. g. stabilisation, filling, waterproofing. The hydraulic packers are also used in the field of measuring technology for test injections, water pressure tests, geologic explorations in boreholes.

The hydraulic double packer can be easily inserted into sleeve pipes. When clamped, the hydraulic double packer seals reliably. The simple and safe application allows effective injections.
Examples of application
Consolidation of ground at different depths
Consolidation of unconsolidated material
Consolidation of fissured solid rock
Injections into structural elements
Injections into the soil below building components
Sealing work
Lifting injections
Advantages
Easy clamping
Reusable
Easy and safe sealing
Can be used at different depths
All parts are easily exchangeable and available as spare parts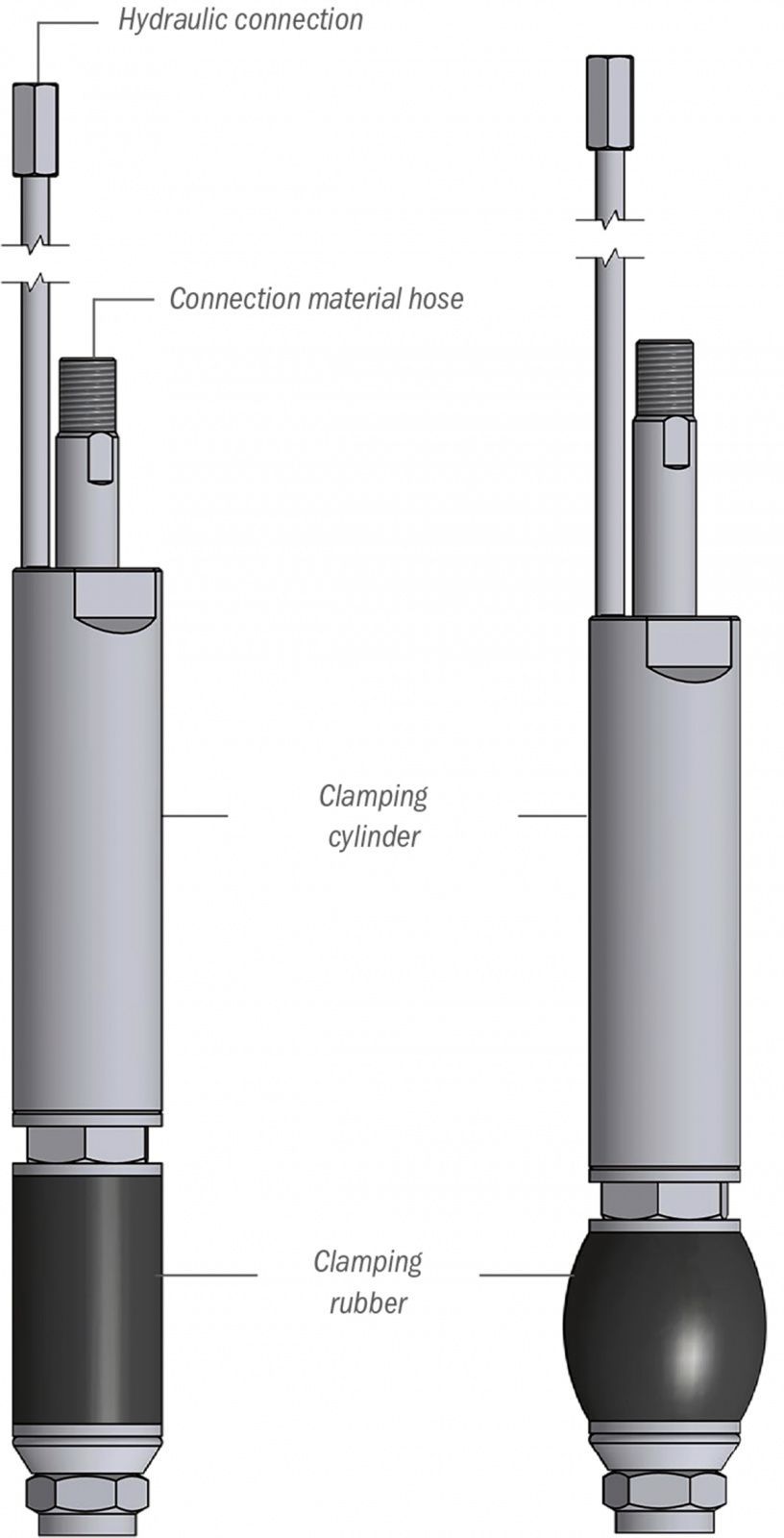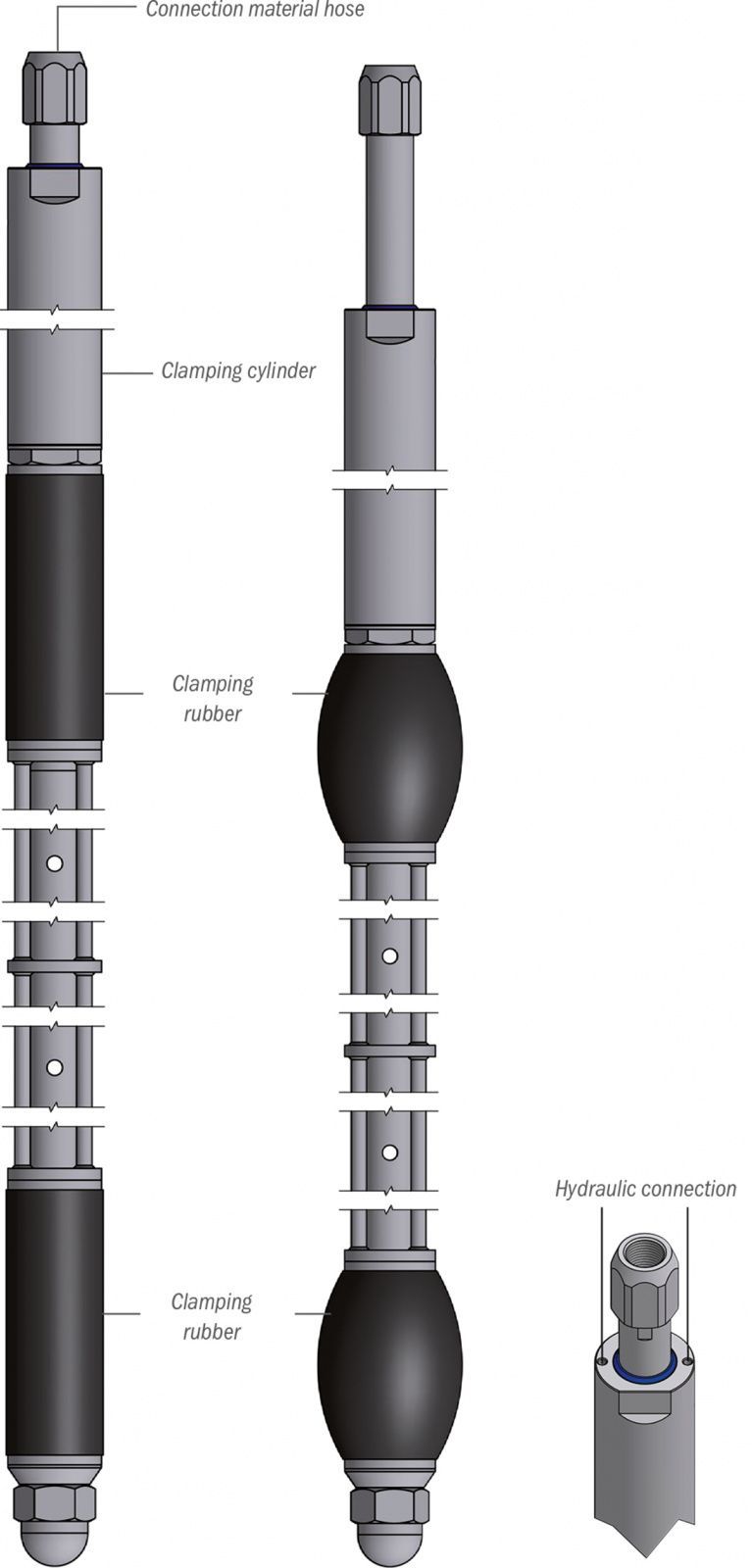 In floors without rock layers, ram injection lances can be driven in wihout a previously required bore. Protective sleeves over the regular outlet openings prevent damage to the rubber sleeves during ramming. In this method, the sleeves are started up and injected via the double hydraulic inflatable packer or the double inflatable packer. The simple handling and the low machine use at medium depths combine the advantages of both systems.