WASTE DISPOSAL
We contribute actively to environmental protection and do our outmost to minimize our consumption of raw materials and production of greenhouse gases. To that end, we dispose of excess product, residue and packaging as rationally as possible. Here's how we do that.
Disposal of transport and retail sales packaging
Together with our service provider Interseroh, we are thinking carefully about new technologies and innovations toward reducing consumption of resources. Part of our collaboration is achieving the licensing required to take back and recycle our transport and sales packaging.

Certification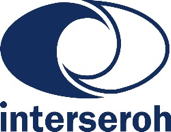 ---
Disposal of empty material containers made of metal
Empty material containers, as long as they are free of residue, can be disposed as scrap metal.
| Type of waste | Waste code |
| --- | --- |
| Metal packaging | 150104 |
---
Disposal of material residue
All material residue is to be disposed of harmlessly, and in accordance with all applicable laws, rules and regulations. Packaging which has not been freed completely of residue is to be disposed of in the same way as the product. Local authorities such as the office for environmental protection, the office for commercial regulation, or the agricultural district office can also provide information about the proper disposal of waste. The first point of contact should be your regional waste management company. Send the safety data sheet for the material or packaging you want to dispose of to the waste management company. They will be able to use it to determine the relevant waste code.
Suggestions for the determination of waste code for fully-hardened material residue:

| Type of waste | Waste code |
| --- | --- |
| Plastic | 070213 |
| Cementitious materials | 170101 |
Recommendation for the disposal of non-completely hardened material residue:
Non-hardened material residue should either be allowed to harden completely or to be assigned the proper waste code by the waste management company using the product safety data sheet.
---
Disposal of Desoi Packers
Desoi Packers which are free of residue can be disposed of as metal scrap or plastic.

| Type of waste | Waste code |
| --- | --- |
| Plastic | 070213 |
| Metal | 020110 |
Desoi Packers with non-hardened residue should be disposed of in accordance with the instructions provided by your regional waste management company. Talk to your waste management company for instructions.
Suggestions for determining the correct waste code:
| Type of waste | Waste code |
| --- | --- |
| Desoi METAL Packers | 170904 |
| Desoi PLASTI'C Packers | 170203 |